Who's Who in Year 6?
Miss Blythe - Class Teacher
Miss Copley - Teaching Assistant
Welcome to the Year Six Class Page
A big welcome to all the children and parents of Year 6 2018-19!
We have lots of fabulous things planned for the year!
We aim to help all children achieve their full potential whilst enjoying their time in our class. The children know that they are to make sure I am aware if they need any aspect of their work explained in more detail. Intervention will be either led by myself or a Teaching Assistant. Please do not hesitate to inform us if your child is worried about any issues that arise in school. Mornings are a very busy time for staff as we have to register the children, sort any other business and then get straight into Time to Worship, but we are more than willing to assist in any way after school if a longer discussion about your child is required.
Below is the yearly plan for Year 6 2018-2019. Please be aware this is a flexible plan that may change.
PE
Please make sure your child has the appropriate kit for indoors and outdoors PE at all times.
If your child is taking part in a club ,during or after school, that is on the field - your child will need a second pair of trainers. Muddy trainers will not be allowed in hall! It is recommended that your child has a plastic bag to keep muddy trainers separate from their PE kits.
PE will be on Tuesdays with Premier Sport and Fridays with Miss Blythe / Mr Boulby (after swimming stops).
Autumn Term Year 6 will be swimming on Friday mornings for a 10 week block. Please send appropriate one piece swimming costumes and trunks that are not too baggy or the instructors will not let them swim! If your child needs goggles, please send a note to me giving consent.
Diary Dates
Tuesday 5th February
Safer Internet Day
Friday 15th February
Y6 Height and weight
Tuesday 26th February
SATS Information evening for parents
Tuesday 5th March
Y6 Be a learner morning
Friday 8th March
Roving Book Fair
Tuesday 12th March
Consultations
Wednesday 13th March
Consultations
Friday 29th March
KS2 Mothers Day Events 2.30 pm
Friday 12th April
Easter Service @ St Mary's
Homework
Homework and/or spellings will be handed out on a Monday morning and are due back the following Monday. I have included a list of helpful games and activities to help your child with spellings. All the rules and words on the Year 5/6 list will be drawn upon in the SATs spelling test.
Homework may include some essential revision sheets before Spring Term and revision homework for the SATs will begin in earnest after that. Up to that point, please hear your child read as often as possible, at least 3 times a week. I have given the children reading record books - please sign these when your child has been heard read. They have a genre sheet at the back of their books to fill in. This encourages the children to read a wider range of books.
Finally, children are expected to be secure on their times tables up to 12x12. This is not just reciting tables but being able to recognise all the multiplication and division facts for all tables. Please help your child if they need to secure their tables.
eg 4x6 = 24
6x4 = 24
?x4= 24
24 divided by ? = 6 etc
A huge well done to Year 6 for their amazing assembly based on Crime and Punishment. They truly "ROCKED IT!!!"
A snapshot of our time at Warning Zone learning about internet safety and other hazards...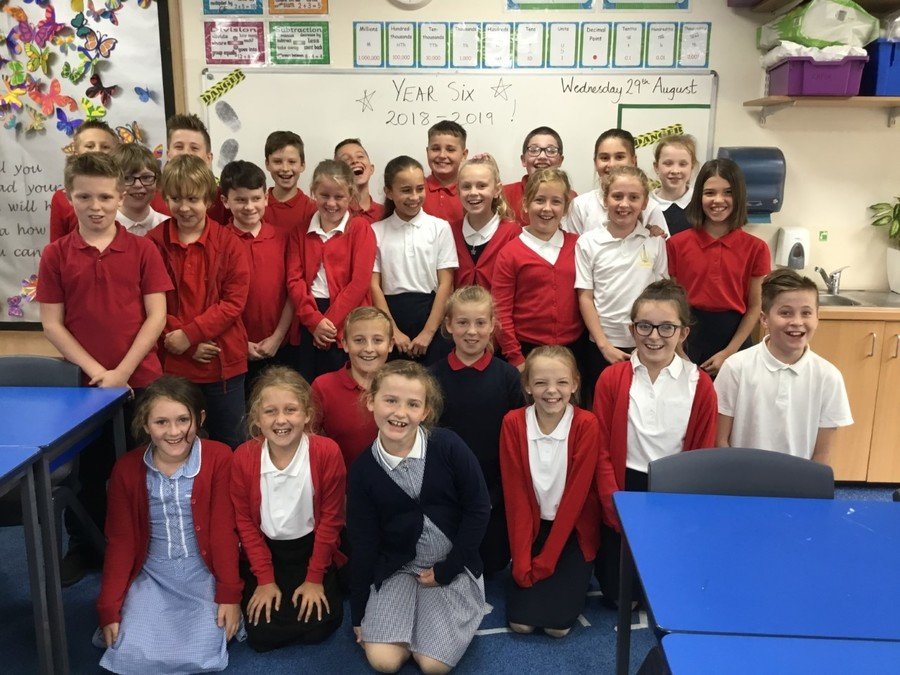 SATs Tests
SATs week will start on Monday May 13th 2019.
Monday - Spelling, Grammar and Punctuation
Tuesday - Reading
Wednesday - Maths - papers 1 and 2
Thursday - Maths - paper 3
Friday - No papers - well earned fun day!!
Revision
As requested, here is the information from the SATs Parents' Workshop:
Revision Club
Revision Club will start on Tuesday 19th March 2019 and will run to Tuesday May 7th inclusive. I have sent a letter home for you to complete if you would like your child to attend. The children will have a short break at 3.15pm and the club will end at 4.30pm. Please let me know if your child has permission to walk home or not; also if they are not able to attend a session so they can be accounted for.