Anti-Bullying
What is bullying?
Bullying is behaviour repeated over time that intentionally hurts someone either physically or emotionally.
Bullying is Several Times On Purpose.
Bullying is not a one off argument, fall out or incident where someone has said or done something unkind.
There are four types of bullying:
Physical (hitting, kicking, physical damage to person or belongings)

Verbal (threats, insults, nasty teasing)

Psychological (spreading rumours, isolating and excluding someone, making someone do something they don't want to)

Cyber (use of technology e.g. internet, mobile phones, computers)
We at Queniborough Primary will not tolerate this type of behaviour towards our children, staff or parents by children, staff or parents. Any suspected bullying incidents or issues should be reported to the school as soon as possible.
Click here to see our updated Anti-Bullying Policy.

Advice for children - Click on the Kidscape logo to view their Don't Bully Me booklet containing lots of information about bullying.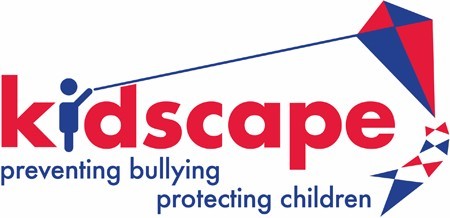 Thank you to parents who read and commented on the updated policy. We appreciate your comments.
Anti-Bullying Charter
Each child made a promise to do all they can to help prevent bullying, to be a good friend and to help people
if they are being bullied. They wrote and drew on a coloured hand to share their promise which
was then made into a huge rainbow.