Computers and technology have become firmly embedded in our everyday lives: in our work, in our leisure time, in our learning and in our social lives. With this in mind, it is essential that our children know and understand both the benefits and issues surrounding their use of technology and what they can do to ensure that they are e-safe. At Queniborough, we teach all children about the safe use of the internet and devices, as well as ensuring that they understand what to do if they are faced with an e-safety issue.
E-safety involves staying safe when using the internet and the range of devices with which we can access it.
The biggest issues are: * accessing images and content that is not appropriate (this includes age inappropriate content and gaming)
* cyberbullying
* online grooming
* viruses and pop-ups
* posting or sending inappropriate selfies
It is essential that parents are aware of what their children are doing online, the sites they are visiting and how they can support their children. If a child accidentally accesses something inappropriate or they are unsure about or receives messages or emails that make them uncomfortable or unhappy, it is important that they tell someone that they trust. It is equally important that children understand the consequences of their actions online.
Age appropriate checklists to support parents and children, ensuring a safe, but enjoyable, digital experience can be viewed by
clicking here .
A fantastic guide explaining ways to stay safe for parents and children is Sophos and SWGfL's Little Big Book of Badness. Click to view.
The NSPCC website has a wealth of information about online issues including a parents guide to minecraft. Click to view.
PitDA is a website aimed at parents (Parents in the Digital Age). Click to view.
At Queniborough, we take e-safety very seriously and are always available to discuss concerns or issues with children and parents.
There are many online resources for parents and children that support e-safety. Click on the links below.
If in doubt: Zip it, Block it, Flag it..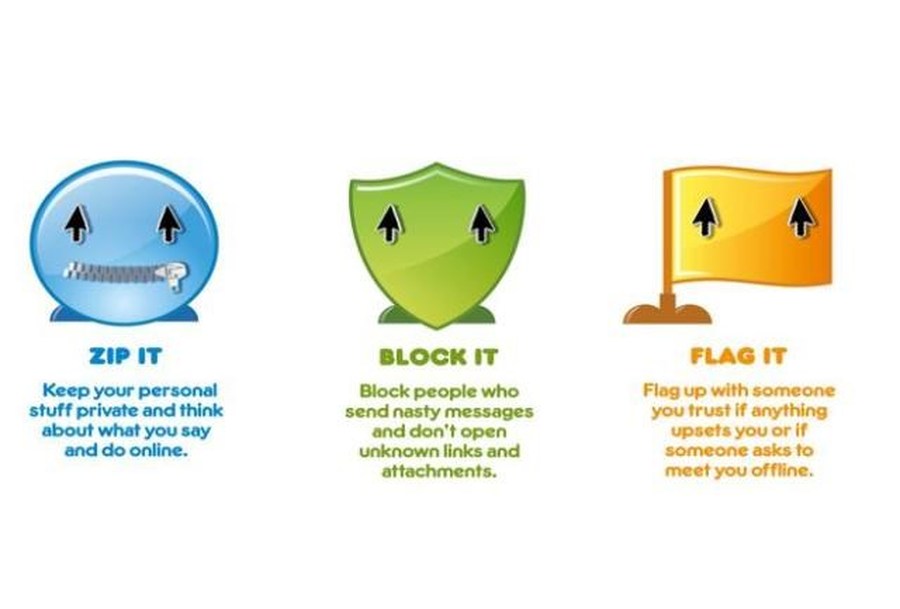 Please note that Queniborough C.E. Primary School is not responsible for the content of external websites.